We're on a mission. We want to provide healthcare practices with the right tools to turn their data into meaningful information so they understand their business "health" and make well informed decisions to succeed.
While your practice management software records all the vital information about your practice and clinical performance, we want to help you take this information to get key and actionable insight.
We help you understand a number of key performance indicators that you should be tracking, reviewing and forecasting to understand your practice's path to success.
Our fortnightly newsletter is designed so you can build the right reporting tools for your practice.
With a mix of explanation, practical application and how you can use the information to improve your practice, we aim to empower you to have everything on hand to grow.
We also include useful templates to get you started straight away, that work alongside your practice management software.
Newsletters are delivered directly to your inbox every 2nd Tuesday morning.
To get started today, simply enter your information below. And as a bonus, we will send you a template to help you forecast your upcoming revenue based on your appointment matrix.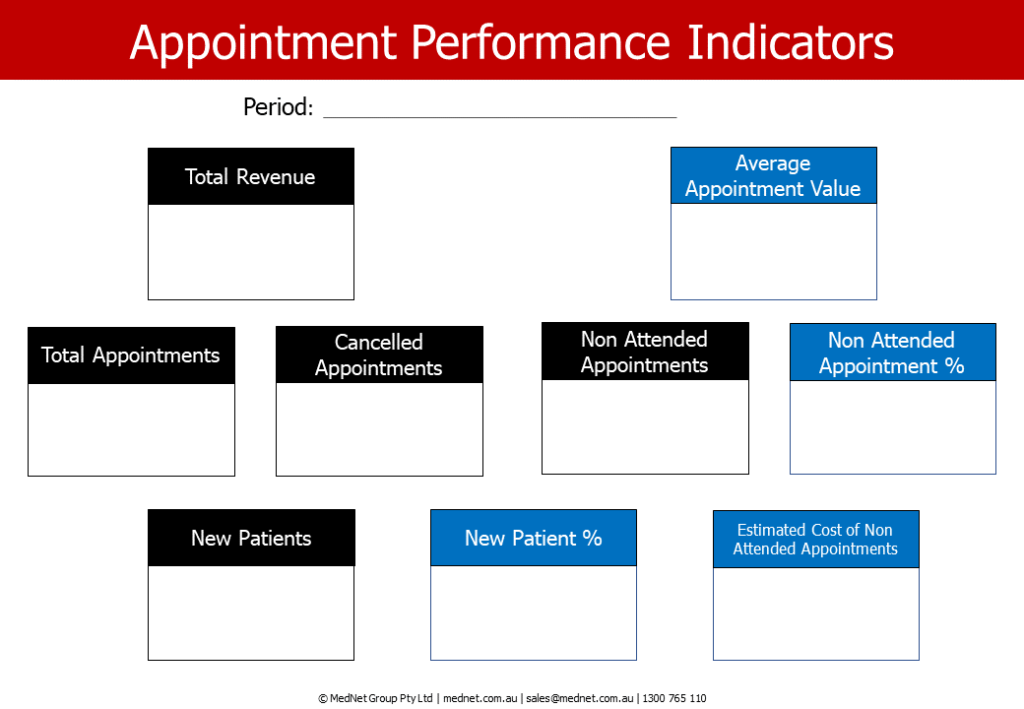 Have a question you'd like answered?
Or maybe a suggestion on a key performance indicator you'd like us to dive deep into?
Reach out and simply complete the form below, or call us on 1300 765 110
For the last 30 years we have been working with all levels of healthcare that want to move beyond the concept of practice management software to managing the success of their practice with their software.
Our software solutions are designed to streamline the process administration without distracting from the patient experience. We have a particular emphasis on working with our clients to implement solutions that work specifically for their needs, not the way we want them to work.
And just as important, we want you to know what's working and what's not.
To organise a confidential discussion to see if our software can help your practice, click here to send an email.